From Tools menu, select Options.
From this Options window, click on Contents.
Click on Advanced button in Fonts & Colors section.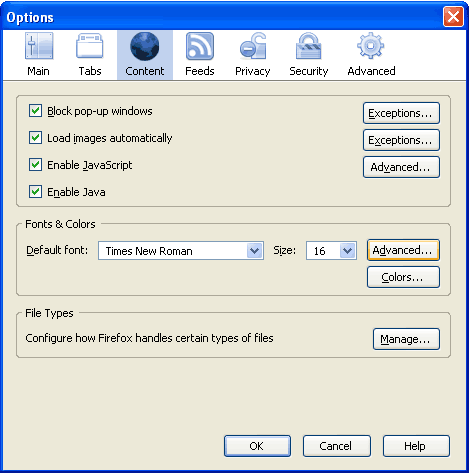 Click on the drop down list for option Fonts For. Select Bengali from this list.
Complete all the option fields as in the following image (you may choose your any favourite Bangla font) and then click on OK.