How To Configure Internet Explorer for Bengali
From Tools menu, select Internet Options.
From Internet Options window, click on Fonts (on General Tab).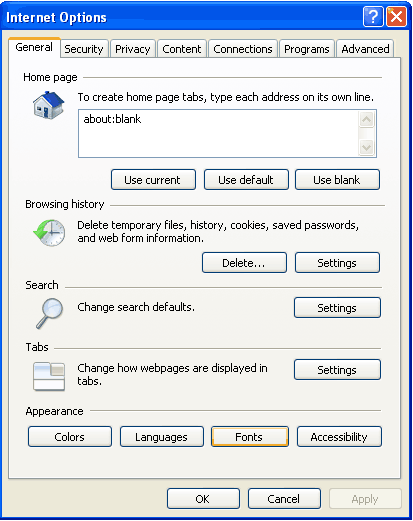 Click on the drop down list for Language Script. Select Bengali from this drop down list.
Select Siyam Rupali for Web Page Font (ofcourse, you can choose any other Bangla font). Then click OK.